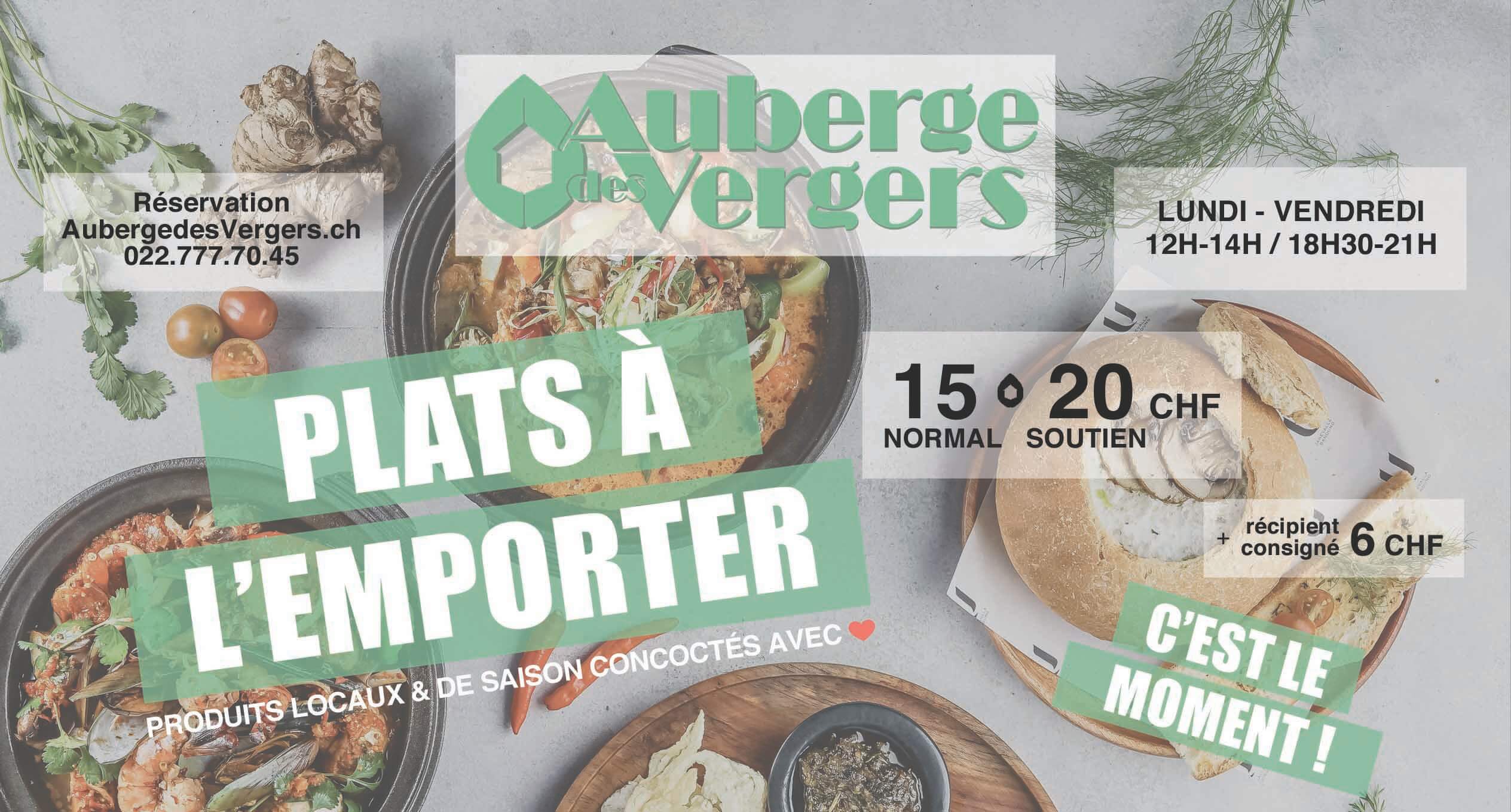 About
Take away
Become a cooperator
Reserve cultural room
Cook
Participate
Link creator, social and cultural establishment, reintegration tool: The Auberge des Vergers is a sweet mix of cozy guest rooms, cozy bar, local and participative restaurant and acoustic music. This unique cocktail welcomes you in the spring of 2020 in Meyrin.
---
Become a member of the "Auberge des Vergers" : cooking your best dish and being part of the Auberge's life is just one clic away. See you soon!
Next participations
On the big screen!
12/6/20, 9:00 PM - 10:00 PM
A poster, a jar of glue or tape and on track!!!
Log in if you want to participate